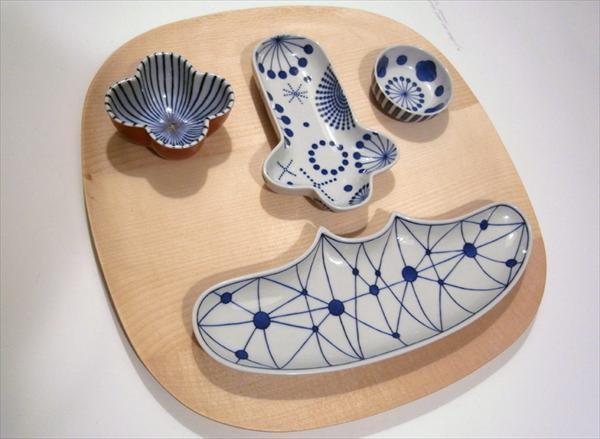 If Maru-Waka didn't get Jaime Hayón to do cross-over collaboration, I think we wouldn't have even heard of the name, "Maru-Waka", not to mention knowing the spirit and culture behind "Choemon-gama" the traditional ceramics kiln that has more than 130 years of history. What I'm trying to say is, "celebrity-effect" and "cross-over collaboration" still work like a charm to this day, especially when you can not only bring in free media report but create new spark in the product. Then that's really a heck of investment!
The collaboration took place during the Tokyo Design Week in 2009. The president of Maru-Waka, Hirotosi Maruwaka met the Spanish industrial designer, Jaime Hayón. Hayón's popularity goes without saying, since he's the celebrity designer in the field of industrial design, in line with Philippe Starck and Karim Rashid. What about Maru-Waka? It was founded in 2007, a creative team dedicated in preserving and promoting traditional Japanese craftsmanship.
The president of Maru-Waka said that he'd like to make a piece combing Hayón's design vocabulary and traditional Japanese kiln art. He hopes that Hayón will create a Japanese utensil for Choemon-gama that encompasses the inspiration from the East and the West. Hayón himself is a inventive, quixotic character. He's created pieces in various genres, including furniture, bath and shower room accessory, sneakers, toy figurines etc. He harbors strong interest for anything that has something to do with lifestyle. When he heard of the collaboration proposal to work with traditional Japanese craftsmen, he immediately agreed to take part.
Then Hayón started to do research on Japanese traditional culture, from patterns of food utensils to Japanese eating habits, he even flew all the way to Japan to do field study on Kaiseki cuisine to understand the important relationship between food, utensil and people.
After some research and study, Hayón started to fuse its design style into the delicate traditional kiln work. After a year of working together, they finally publicly exhibited the work in Tokyo Design Week 2010.
From these utensils and teaware, you could still see Hayón's distinct individual style: contemporary curves, minimalism in shape and a sense of humor. However, the traditional craftsmanship of Choemon-gama didn't disappear either, what was presented and reflected on the utensils were exquisiteness, workmanship and Japanese spirit.
Jaime Hayón X Maru-Waka is a remarkable example of sucessful cross-over collaboration, adding new design language to the old tradition. The designer gained invaluable and in-depth culture significance and great material to work with. The most important thing is, the collaboration created good products, good stories and made more people realize the significance of preserving traditional craft art and spread the names of these two brands to the world.
丸若屋:maru-waka.com/
上出長右衛門窯:www.choemon.com/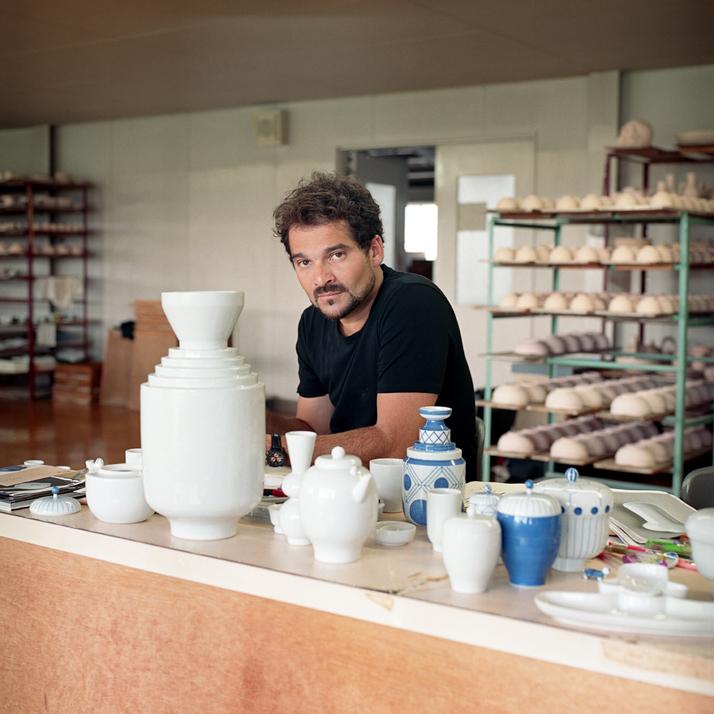 ▲Internationally acclaimed Spanish designer, Jaime Hayón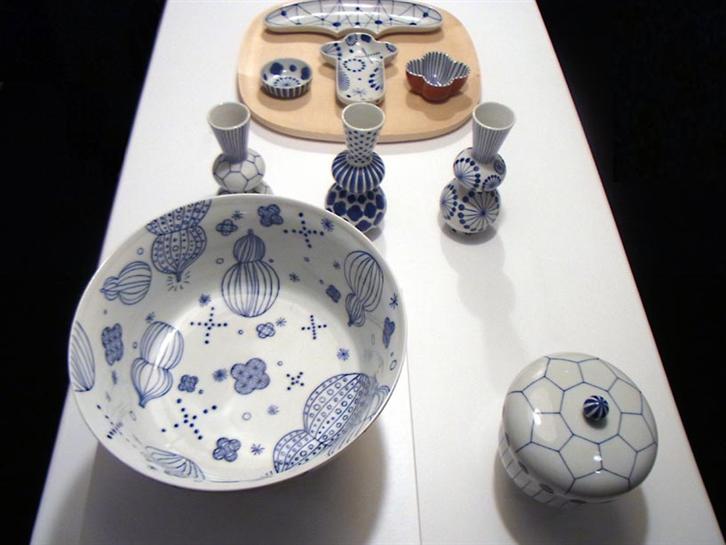 ▲Jaime Hayón X Maru-Waka infused new inspiration into Choemon-gama.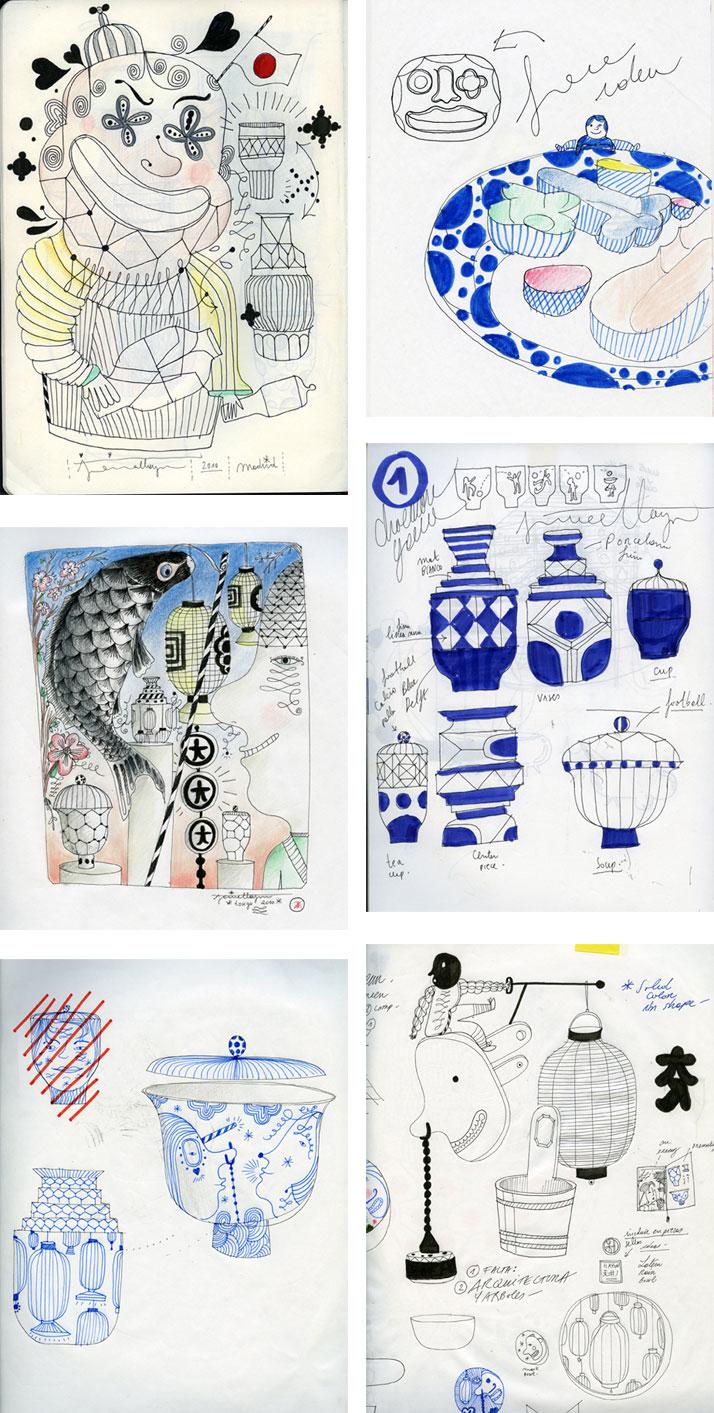 ▲Draft drawn by Jaime Hayón
Source of picture:http://www.hayonstudio.com/home.php